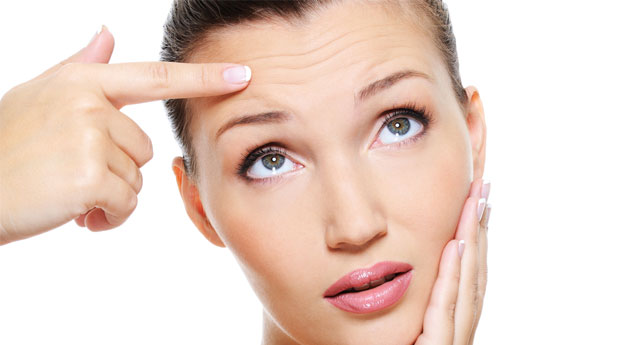 Image Source: Google Images
After resolving my cystic acne issues with proper diet & skin care...
I was bit relaxed & happy to see my skin getting better than before...
but from last few days I have been noticing little acne on my forehead and
was wondering why I have acne on forehead only… when I am maintaining the same care regime.
Then I came to know that my late nights are causing this acne specifically on my forehead.
Image Source:Google Images
Out break on forehead can be due to toxin build up. That toxin build up can be due to
improper sleep routine. For e.g. I sleep around 2-3 am & wake up after 11 am.
This is the worst time to sleep coz this is the time when lever doesn't dispels toxin...
our lever dispels toxins between 11 pm to 3 am..Hahaa I am totally opposite of this.
Sleep deprivation is one of the main reasons of acne on forehead.
Lack of proper sleep & stress imbalances hormones & that leads to toxins in lever &
in turn leads to acne esp. on forehead.
There can be other causes as well for forehead acne like: diet, dandruff, oil on scalp,
hormonal imbalance, and genetic reasons.
But in my case it is due to improper sleep & schedule.
I never thought this can also be a reason for acne but I guess it plays a major role.
What are experience with acne ? I would love to know your comments & experiences.
Keep Smiling & be beautiful with punam:)